On today's show, Dr. Oz covered many important areas for weight loss. He also talked about some supplements that you should take to help with weight loss and fat burning. One of these supplements is CLA. He talked about it in his following fat busting meal:
Dr Oz and His Big Belly Fat Buster Meal
Fifty percent of women have big bellies. This fat stored near the heart is dangerous because of increased risk of heart disease, diabetes and even cancer. The good news is that it's easier to lose belly fat than anywhere else on the body. If you trim 2-inches from your gut, you can reduce your risk of heart disease by 50 percent.
Kelly, an audience member, told Dr Oz that her kids constantly told her she had a marshmallow in her mid section. (Yet another reason to not have kids!) They tell her that she looks like a marshmallow on a stick.
Dr. Oz's Fat Busting Meal:
CLA (Conjugated Lineolic Acid) breakfast. Eggs, cheese, CLA supplement.
-whole wheat english muffin
-olive oil
-avocado
-poached egg
-Swiss cheese
-tomato
-1000 mg CLA
Pair this meal with a CLA capsule to turn off the fat storage. This will allow you to burn off the fat. Eat this breakfast 5 days a week to help bust your belly. Plus, this meal won't leave you feeling hungry for lunch.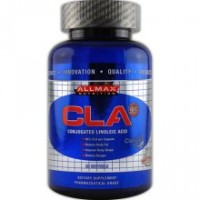 This is our top selling CLA supplement that supplies 1000mg of CLA per capule! This will last you 3-4 months!
What is CLA?
CLA (Conjugated Linoleic Acid) is scientifically proven to help enhance immunity, reduce body fat and increase lean muscle tissue, and enhance nutrient partitioning. CLA is a naturally occurring free fatty acid found mainly in meat and dairy products.
CLA Stacks
One popular stack with CLA is taking it with rapsberry ketones or saffron extract, two other supplements that Dr. Oz talked about.