During today's show, Dr. Oz and Chris Powell discussed ways of improving your metabolism. The pituitary gland is the reason for some of your biggest body complaints. In this segment, Dr Oz brought up Renee, an audience member, who stated that she has been trying to lose weight for several years. Doctor Oz had her put on the gloves and showed her pituitary gland, which is this teenie tiny pin-like gland located in the middle of the brain and produces the growth hormone, which some have called, "The Fountain of Youth." Dr Oz says if you don't have enough growth hormone, "bad stuff happens." Lack of growth hormone changes the way your body collects fat (you store more fat) and your skin may lose elasticity, which brings on crow's feet. You may also lose muscle mass, which gives you those horrendous bat wings under your arms.
So what supplements can we take to help our metabolism?
Dr. Oz on Fenugreek
Fenugreek tea herbs. Studies have shown that fenugreek has a dramatic effect on growth hormone.


- 625mg
- 100 Caps
- Only $6.29!
Or the Fenugreek Tea form.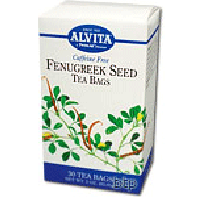 - 30 Tea Bags
Dr Oz on L-Arginine
Get an L-Arginine supplement. Take 2 Grams of L-Arginine 3 times per day. L-Arginine is an amino acid, it's important in the release of growth hormone, it stimulates body to do the right thing with the pituitary gland.


- 1 Gram Size
- 100 Caps
- Only $12.99!
Dr Oz on the Konjac Root Diet (Also know as Glucomannan Root)
Konjac Root can help you lose weight and look and feel younger. Take 1 gram of konjac root an hour before you eat. It will keep you fuller for longer.


- 1.99 Grams
- 100 Caps
- Only $11.99!