On a recent Dr. Oz Show, he talks about his all-natural cures to get a flat belly. Dr. Oz Recommends a simple supplement to help you drop those unwanted pounds. What is that simple solution to shed those pesky lbs you ask? Slippery Elm!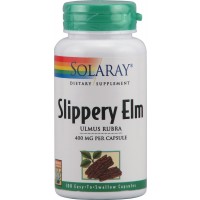 What is Slippery Elm Bark?
Slippery elm is used internally for conditions such as sore throats and diarrhea. As a poultice, it was considered a remedy for many inflammatory skin conditions.
Dosage/Directions:
Dr. Oz Recommends 2 Capsules in the morning. For the best results we reccomend combining Slippery Elm with Green Coffe Bean Extract for maximum weight loss!

Where to buy?
We have Slippery Elm here for only $6.29!