On a previous show, Dr. Oz talked about foods that can help flatten the tummy. The topic of weight loss is usually a pretty popular one, so we wanted to definitely blog about it. One of the foods he talked about was Sunflower Oil.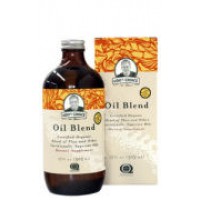 Dr. Oz on Sunflower Oil
Dr. Oz talked about Flowerpower! He said that this oil can help flatten your tummy as well as unclogging your arteries, which is a big bonus! It can help you lose weight because it gives you a natural energy rush and is a powerful antioxidant. It can also lower cholesterol.
Cooking with Sunflower Oil
Many people are not aware of the many natural benefits of sunflower oil because it is not the most popular oil used in cooking. It is easy to substitute into your dietand has a natural, light taste.
Many employees here use this oil in their protein shakes as well as for cooking!