Kind of confusing isn't it? Well we want to help you see the differences between the 1MR that you are used to buying from us and the new 1MR "The Original". The biggest difference between the two is that the new 1MR "The Original" doesn't have 1 3-dimethylamylamine included as one of the stimulants. For some this is a big disappointment, for others, they didn't react well with 1 3-dimethylamylamine, so they ended up not purchasing 1MR…well now they can.
Be careful buying from other companies, as you don't know what they may be shipping you. Currently, Best Price Nutrition has both formulas available for $29.99!
1MR (The Formula You Have Been Buying From BestPriceNutrition.com)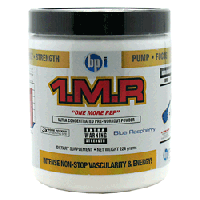 Buy the 1 3-Dimethylamylamine Formula for $29.99!
1MR "The Original" Without 1 3-Dimethylamylamine