On today's Dr. Oz Show, Dr. Oz gave the audience his recommendations for the 3 Day Jumpstart Cleanse. The whole point of the 3 Day Jumpstart Cleanse is Nurturing your digestive system and "cleaning the gut". This can lead to a healthier life, weight loss and increased energy. The cleanse is designed to repair your gut layer by layer.
Healing the Gut
This is the first part of this cleanse. Dr. Oz recommended first that you take a prebiotic shake followed by a probiotic supplement. Now not just any probiotic supplement, but one with at least 50 billion live cultures. This is important, as anything less could be less effective during this cleanse.
Our Recommendation - Garden of Life Raw Probiotic Colon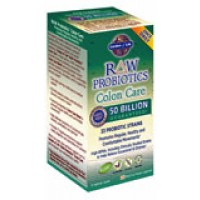 The reason we are recommending this one is that it not only works with the colon, but has 50 billion live cultures, as recommended by Dr. Oz. Best all of all, you can purchase it for $27.97 and it ships for free!
Improving the GALT
The next layer of the gut Dr. Oz talked about improving was called the GALT. Eighty percent of our immune system is located in the gut, and if it's weakened from bad bacteria or bio-film, you'll have to make it stronger to protect yourself. Most of the gut is made of Glutamine, which is why Dr. Oz recommends taking L-GLutamine. It can help repair the cell lining of your gut, which can improve your immune system. It is recommended that you take 1,000mg per day.
Our Recommendation - Allmax Nutrition L-Glutamine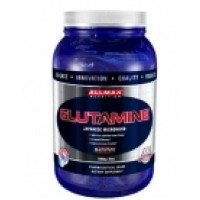 The reason we recommend this product is because it's pure L-Glutamine powder and you can dose it anyway you choose. Plus it's pretty cheap, at only $15.99.
You can also purchase the capsules here, which give you 500mg per capsule of L-Glutamine
Our 2nd Brain
Dr. Oz recommends helping out the 2nd brain, which isn't in the skull, it's actually your gut. It's all about repairing the neurons. In fact, 80-90% of the body's serotonin is used by that network of neurons...in the gut. To do that, Dr. Oz recommends taking Magnesium and Berberine.
Our Recommendation - 250mg Magnesium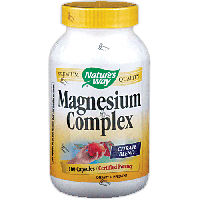 Dr. Oz recommended you to take at least 250mg of Magensium each night before bed. The body needs this nutrient to make serotonin.
Our Recommendation - Nature's Way Goldenseal Root with Berberine

He recommended taking a berberine supplement every afternoon for 3 days during this cleanse.
What Should You Eat During the 3-Day Jumpstart Cleanse?
There were 3 main things to remember...
Add veggies to any meail that has grains or beans or animal protein
Do not just eat animal protein, grains or beans together
Take a multi enzyme with each meal
So why should you take a multi enzyme with each meal? Dr. Oz says it eases digestion for every meal, and you'll automatically be taking a load off your gut to allow it to heal and restore itself.
Our Recommendation - Source Naturals Essential Multi Enzymes
We recommend this product because it provides you all the essential multi enzymes that Dr. Oz recommends and you get 120 capsules for only $10.99. That's a deal because this bottle will last you one month if you tool for per day.
The 3 Day Jumpstart Cleanse Chart