On the Dr. Oz Show, Dr. Oz focuses on 3 fat melting supplements that will aid in helping you drop healthy weight just by adding it to your diet. With these three supplements, your body is getting exactly what it needs to shed off unwanted weight and fight that belly bulge. What are those essential fat melting supplements that will have you dropping healthy weight? CLA, Calcium Pyruvate and MCT Oil!
CLA (Conjugated Linoleic Acid)
CLA is a natural extract that is found in grass and grass fed beef and has been shown to reduce fat storages by supplementing the body with essential acids. CLA also can be found in eggs and Safflower Oil.
What does Dr. Oz say about CLA?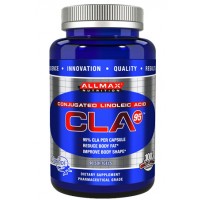 Dr. Oz explains how studies suggest you can take 3 grams/day of CLA in three divided doses with meals for the fat-melting effect in its supplement form, but the key is to make sure that it is from Safflower Oil due to a higher concentration of CLA.
Buy for Only $23.99! - 150ct Bonus Size
Calcium Pyruvate
Calcium Pyruvate is naturally found in the body when the body breaks down sugars and metabolizes it. Calcum Pyruvate has been used for many years as a way to maintain a healthy weight and body fat percentage.
What does Dr. Oz say about Calcium Pyruvate?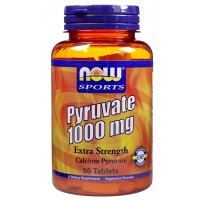 Dr. Oz explains that Calcium Pyruvate allows the body to breakdown sugar into glycogen and use it as energy. During Glycolosis the body burns the sugars and fats for energy. This increase in energy put output increases the metabolic rate which leads to the body using more fat as an energy source. Dr. OZ stated that studies have shown a significant drop in weight, body fat and fat mass with pyruvate supplementation versus placebo, even in as short as 3 week!
MCT (Medium Chained Triglycerides)
MCT Oil contains essential fatty acids that aid in various functions in the body including healthy weight management. Fats from MCTs are broken down much more efficiently leading to the body using them for energy reducing the chance of these fats being stored for energy. A good source of MCTs is found in Coconut Oil due to the abundance of the essential fatty acids
What does Dr. Oz say about MCT OIL?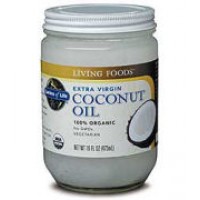 Dr. Oz explains that using top quality oil that are high in Medium Chained Triglycerides are essential to maintaining a healthy balance in the body. He also states that there are many promising studies that have shown that MCTs help speed metabolism and also help induce weight loss.
Where Can I Purchase the "3 Effective Fat Melters"?
Find these essential Fat Melters here!
CLA
Calcium Pyruvate
Coconut OIL containing MCT OIL
Find here for only $9.99! - 16oz
Find here for only $18.99 - 32oz