On a recent Dr. Oz Show, Dr. Oz once again talked about some weight loss super foods. He talked about that maybe you are dieting and exercising, but just can't lose those last few pounds. He recommended a few supplements and foods that can help you drop them. One thing he recommended was Almond Nut Butter.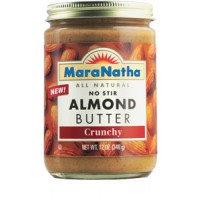 Dr. Oz Almond Nut Butter for Weight Loss
Dr. Oz said that eating Almond Nut Butter can lower your glycemic index. You can replace your jam and/or peanut butter with this instead. On another show Dr. Oz recommended taking 2 tablespoons before bed to lower your glycemic index while you sleep.