On the Dr. Oz Show, Dr. Oz highlights a product that promotes proper nutrient absorption allowing the body to conserve energy and reduce the excess mental activity specifically in individuals that personified Vata Skin type. This supplement not only aids in digestion and absorption of essential nutrients but it also promotes proper skin health. What is that essential health supplement? Ashwagandha!
What is Ashwagandha?
Ashwagandha is a plant in which the root and berry are used to make medicine. Ashwagandha contains elements that aid in the gut absorption and promotes proper nutrient delivery throughout the body.
What does Dr. Oz Say about Ashwagandha?
Ashwagandha helps Vata type individuals with their gut absorption allowing better nutrients uptake, making the skin look younger and less wrinkled. Ashwagandha it can be applied to the skin for treating wounds, backache, and one-sided paralysis.
How Much Ashwagandha does Dr. Oz Recommend:
Dr. Oz recommends around 500mg twice a day for promoting proper digestion and absorption resulting in healthier looking skin.
Where Can I Purchase Ashwagandha?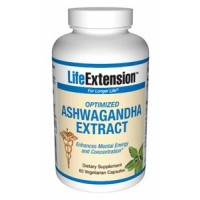 We Carry Ashwagandha right here for only $7.50!