What are some of the best Shakeology Alternatives & Substitues?
We get this question alot from people asking what are some of the cheaper alternatives to Shakeology Nutrition shakes? The answer as usual with our blog posts is: it depends. Going off of the label Shakeology is definitely an above average product however one must take into account that you are also paying for the cost for a ton of marketing and many people with vested interests who make money on recruiting people to subscribe to Shakeology. That is why we hope to outline a few options that can help you shave some money of your monthly bill while still getting you a delicious shake that will continue you on your goal.
Shakeology Alternatives / Substitues
Garden of Life Raw FIT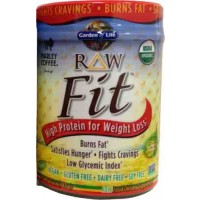 Raw fit is a high-protein powder great for men and women who want to increase their protein intake, and lose weight. It's raw, certified organic and plant-based so it's vegan and vegetarian friendly. You can use it in water, almond milk, low fat milk or your favorite beverage. Contains no filler ingredients, artificial colors, flavors, sweeteners or preservatives. Find Out Pricing & Read More Here!
RAW, USDA Organic.
Non-GMO Project Verified.
Vegan, dairy free, gluten free, soy free.
Svetol Green Coffee Bean Extract
RAW Food Created Chromium
Organic Cinnamon
Organic Sprouted Grains
Raw Fit Ingredients
Garden of Life Raw Protein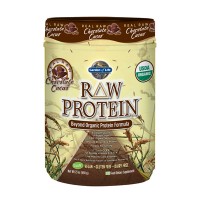 Introducing Garden of Life Raw Vegan and Organic Protein! RAW Protein is a great way for vegans or vegetarians to get important adequate daily protein requirements. GOL RAW Protein mixes great in water or any beverage of your choice! Suitable for low fat, low carb diets, or people with sensitivities to milk, whey, soy or other protein choices. Find out Price and More Here!
Garden of Life RAW , Organic and Vegan Protein
Great Source of RAW organic sprouted protein and live probiotic enzymes
Exceptional source of RAW protein
Contains Vitamin Code RAW Food-Created Nutrients A, D, E and K with their unique
Increase the protein content of meals - just add to food or beverages
Appropriate for vegetarian and vegan diets
Worthy for those on low carbohydrate diets
Alternative to soy and animal protein powders
Good for those with gastrointestinal sensitivities to milk, whey, soy, and other sources.
Easily digested - aids digestive health and function with live probiotics and protein-digesting enzymes
Mixes well - great in shakes, smoothies and other beverages.
Nutritional Information Comparison