Here at Best Price Nutrition, we try to keep up-to-date on many supplements and remedies in the news. One show we watch and keep an eye on every day is Dr. Oz. So today is no different. On today's Dr. Oz Show, he talks about remedies for Hot Flashes...something that is common with many women. What supplement did he talk about? Black Cohosh.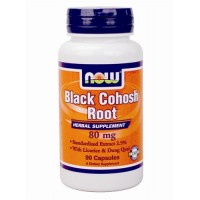 What is Black Cohosh?
Black cohosh is a controversial supplement that claims to be a hot-flash remedy. It seems to reduce the severity and frequency of hot flashes. This should be fine for everyone, but Dr Oz doesn't recommend it for anyone with liver disease. Like any new supplement, he recommended that you speak with your doctor before taking Black cohosh.
Where to Buy Black Cohosh?
You can purchase this product at Best Price Nutrition. A 45 Day Supply is Only $7.99!
Other Remedies?
Dress Cool
Carry Peppermint or Wipes
Alter Your Diet. Don't Eat Hot or Spicy Foods.
Relax
Quit Smoking