With the speculation about BPA and the side effects it can cause, especially in males and young children, more and more companies have been coming out with BPA free alternatives. One popular area for this is in the fitness and sports nutrition industries. A common product everyone uses are blender bottles and shaker bottles. But how do you know which ones are BPA Free and which one are not.
BPA Free Shaker Bottles & Blender Bottles
1) The Original Blender Bottle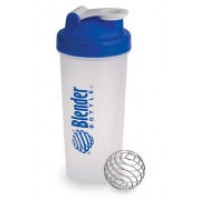 This shaker/blender bottles has been BPA free for years. It's made of a thick plastic and has a small metal ball inside. It's probably the most popular shaker bottle of all time. You will see tons of people with different colors and sizes...many try to collect them all. I personally have about 7 of them. I like them because they are BPA Free, but the blender ball inside allows you to mix almost anything with water. Perfect for protein shakes, pre-workouts and more.
Buy the Blender Bottle for $6.95
2) Smart Shake Shaker Cup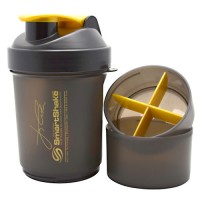 This is a newer one to the industry and it's a BPA Free shaker bottle. The nice thing about this shaker is that it allows you to keep your powder and/or pills in the the cup itself. You could call it a 3-in-1 shaker!
Buy The Smart Shake for $10.95
3) Vendor/Sponsor Blender Bottles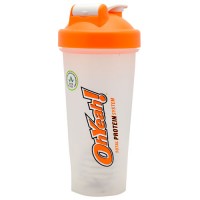 Another thing you will see a lot of is companies using Blender Bottles for their own advertising and promotions. Since they actually work with Sundesa, who creates Blender Bottles, you can be assured that those too are BPA Free.
4) Sport Mixer Blender Bottle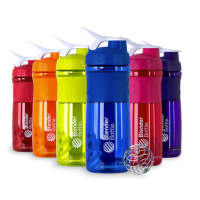 This is the newest model of the Blender Bottle line. Sticking with tradition, it's also BPA Free. This one also has a rubberized grip and a sport loop at the top which makes it really easy to carry. The only thing I don't like about this product is the smaller opening on it. Makes it tough if you have a large protein scoop to poor in.
A little more expensive at $14.99
5) 3-In-1 Shaker Cup from USPLabs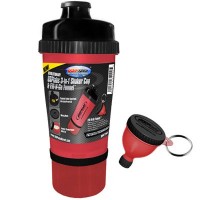 This one is a lot like the Smart Shake, as it gives you an extra compartment for powder or pills. But this one also has a small funnel so you can easily poor your powder into the shaker bottle when you are ready to drink. And as with the others, this one is also BPN Free.
Buy the 3-in-1 Shaker Cup for $7.99
6) Vitaminder Power Shaker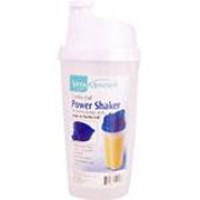 The last on our list. This one was designed to mix anything, or so they say. It's also leak proof...so they say. As with the other shakers, it's also BPA Free. I have never personally tried this one, but it is still popular with customers.