The One Who Started it All-BSN N.O. Xplode!
With the popularity of Pre Workouts growing more and more popular you can't forget where all of the mania began.
The Original N.O. Xplode:
Do you remember that bright label shimmering in the aisle of your local nutrition store? This Pre-workout was the one that started it all and launched BSN into supplement fame. For the time, this product was revolutionary and nothing could get you more excited about spending hours at the gym. Even though this product contained ingredients that are now banned BSN NO Xplode had a winning ingredient profile that lit the fire.
BSN N.O. Explode Today: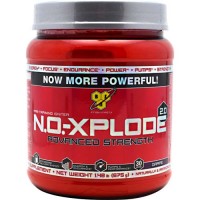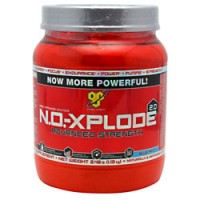 BSN NO-Xplode Caffeine Free 450G
Benefits of BSN N.O Xplode:
N.O.-XPLODE™ 2.0 is designed to support:
Muscular Endurance, Strength and Resistance to Muscular Fatigue
Muscle Growth
Mental Alertness and Focus
Nitric Oxide Production, Muscle Fullness, Pumps and Vascularity
Anaerobic Working Capacity of Muscle Tissue
Oxygen Delivery to Muscle Tissue
Fat-Burning
Promotion of Electrolyte and Fluid Balance
The Future of BSN N.O. Xplode:
Wether you have tried NO Explode or not, this product has taken sports supplements to where they are now and its only getting more and more popular. We at Best Price Nutrition can't predict the future but what we can be certain of is NO Xplode will certainly be a major part of the sports nutrition discussion for years to come!