On the Dr. Oz Show, Dr. Oz and his guest Duck Dynasty talk about a very fascinating topic beard health. Alot of people, mainly men, sport the beard look but one way to enhance the feeling and look of a beard is with a simple supplement. Whats that beard enhancing supplement you ask? Coconut Oil!
What is Coconut Oil?
Coconut Oil is one of the most healthiest supplements out there due to the essential fatty acids called MCTs. Supplementation with MCT oil began as a fat source to help treat diseases such as cystic fibrosis, obesity, and fat malabsorption.
Why use Coconut Oil for Beards?
Dr. Oz and his guest talk about the many benefits of coconut but one in particular targeted for men. Dr. Oz talks about how a beard should be treated smilarily to your hair, shampoo and condition it on the daily. But for added benefit include Coconut Oil in your beard grooming regimen and apply it for a softer loo and feel.
How Much Coconut Oil should be applied to the Beard?
Apply coconut oil to nourish and soften the beard with the added bonus of smelling nice, too. It is recommended about a dab to two finger scoop depedning on the size of the beard would be more than adaquete to help soften the beard as well as improve beard health.
Where can I find Coconut Oil for Softening the Beard?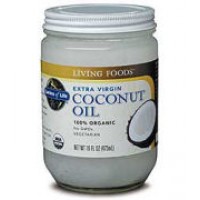 We Carry Coconut Oil right here for only $9.99