If you are a reader of Yahoo News or use their search engine, you probably saw the featured story of the "Golden Spice of Life". What spice are they talking about? Curcumin. This spice has been talked about on the Dr. Oz Show in the past for it's other qualities, which included fighting inflammation and gum disease. But in this news story, they are talking about people with depression.
Curcumin can be found in the yellow Indian spice called turmeric. They are claiming that this golden spice has many different health benefits including elevating mood and combatting depressive symptoms. It's been used for over 4,000 years in herbal medicine and food, so it's nothing new to us.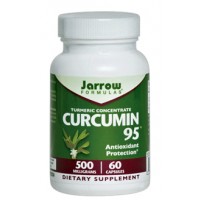 The Golden Spice of Life Study
So why is it in the news now? Well there was a clinical trial with 60 subjects. All of these subjects had major depressive disorders. The patients were randomly divided into three groups, with one receiving 20 mg of fluoxetine (the generic form of Prozac) daily, another getting 500 mg of curcumin twice a day, and the third group receiving both treatments.
Neither the researchers nor the patients knew which treatment they were taking. After six weeks, the curcumin and fluoxetine groups had comparable improvements in mood, based on their score on a standard rating scale for depression that evaluates mood, feelings of guilt, suicidal ideation, insomnia, anxiety and other symptoms. While the group that received both therapies did even better, the difference in depression scores was not statistically significant.
Should I Stop Taking my Antidepressant?

Patients taking antidepressants should not stop or change their treatment without consulting their healthcare provider. Also talk to your doctor before taking any type of supplement to make sure it's appropriate for you.
Where Can I Buy Curcumin?
We sell the same 500mg dose used in the study. Our brand is Jarrow Formulas. If you take 500mg 2x per day, this bottle with last you 30 days. Best of all it's only $16.99.