On today's Dr. Oz Show, Dr. Oz talked about ways to fight fatigue with all natural solutions. Like you, we all get tired from time to time, and there are ways we can fight that feeling. One of these was with tea, called dandelion tea.
Dandelion Tea
Now Dr. Oz has talked about this tea in the past. Specifically it was for energy and for bloating. Since he is bringing it up again, it must be working for people.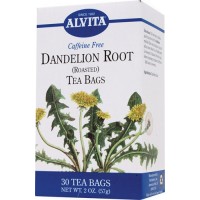 The best way to make a good cup of tea is by the infusion method. Place one tea bag in a cup and add no more than 6 oz. of boiling water. Let steep for 3 minutes. Press the bag before removing to enhance the flavor. Add honey to sweeten.
Dr. Oz recommended drinking 2 caps per day for a boost in energy.