On the View today, the guest on the show Dr. Lindsey Duncan discussed several products that will help in weight management and how this supplement will help you cut down fat and look leaner. What is that fat trimming supplement? Raspberry Ketones!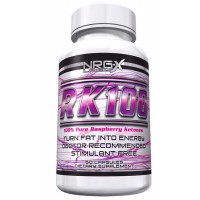 What is Raspberry Ketones?
Raspberry Ketones is an essential supplement that not only burns fat but it will help you keep it off. Raspberry Ketones is a compund found it raspberries that have been shown to have significant fat burning properties. This essential weight management supplement regulates adiponectin, a protein used by the body to regulate metabolism and when consumed in higher doses it displays an accelerated fat burning mechansim.
What Does Dr. Lindsey Say about Raspberry Ketones?
Raspberrry Ketones have shown an important impact on weight loss and how your body reacts to higher doses of the Ketone. This dietary supplement helps prevent weight gain by naturally stimulating the body's digestive process to breakdown fats and foods.
In addition to weight loss and control, Ketones are also thought to help the body cleanse and detoxify. As an added bonus, the Ketone is the element responsible for the aroma and sweet smell of the Red Raspberry and it's believed that this characteristic also gives the Ketones the propensity to suppress appetite.
This is an excellent addition to any fat-burning regimen, and I have seen the results from this supplement compound when combined with exercise.
How Much Raspberry Ketones Should I take to Burn Fat?
TV Doctor Customers: The NRG-X Labs Raspberry Ketones contain 100mg of the popular ingredient Raspberry Ketone per capule. For best results, start by taking 100 mg at breakfast. Go to 200 mg at lunch if that doesn't work.
Where Can I Buy Raspberry Ketones?
We carry the miracle fat burning supplement Raspberry Ketones for only $12.99!