­
Dr Oz 12 Healthy Herb Recommendations
There are so many different herbs and herbal supplements available it can be quite a daunting task to be able to find out which ones can be the most beneficial to you are worth supplementing with. We have taken the time to go through some of most beneficial herbs and outlined what you can expect from supplementing with them.
Rose Petal
The rose petal has been used traditionally for many different effects. Rose petal can help reduce the symptoms of PMS by reducing irritability as well as menstrual cramps. If Rose is inhaled via diffuser it can be used to soothe allergies asthma, calm anger, alleviate depression, aid in reducing headaches.
Stinging Nettle
Has been found to have many beneficial effects on inflammation as well as arthritis, allergies, libido and prostate heath. Can be found in capsule form.
Ginger
Ginger has many potent constituents that have been found to be very helpful in digestion and enticing the body to produce enzymes responsible for nutrient assimilation and breaking down food.
Red Clover Tea
Red Clover (Trifolium Pratense) is a sweet herb and is often used for individuals that have acne , bladder infections, blood cleanser, boils, bronchitis, cancer, leukemia, liver disorders, nervous conditions, psoriasis, skin ailments and tumors.
Peppermint
Found to have very beneficial effects on digestion and suppressing hunger. Peppermint can have a very soothing and relaxing effect.
Neem Oil
Neem can help make your skin look younger. It could also help with acne. This oil allows you to add it to anything, including shampoo, conditioners, body wash, lotion and more. Neem helps treat fungal infections, lice, dry scalp, dandruff, premature graying of the hair, gingivitis and skin disorders.
Garlic
Consuming Garlic or taking it in supplement form has been proven to reduce cholesterol levels by 10% in addition being a potent free radical scavenger and immune system enhancer.
Dandelion
Dandelion Root is an herbal supplement known for its antioxidant properties. Research indicates that Dandelion Root may help regulate blood sugar levels, prevent cancer, and counteract oxidative stress to the liver. The liquid form of Dandelion Root has better absorption than pills or capsules.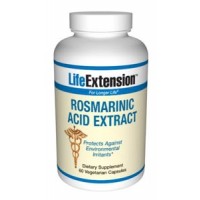 Rosemary
Rosemary has been found to contain a number of constituents that have been proven to be beneficial. Rosemarinic Acid is a plant polyphenol derived from rosemary leaf. Though to have a number of health-promoting effects. This extract helps to promote a variety of functions which are necessary for promoting health and good immunity. With added Luteolin has been added to help regulate inflammatory response.
Parsley Tea
Has one of the Highest levels of chlorophyll, which can help boost immunity, lower inflammation and clear toxins.
We hope this has helped narrow your search down a bit to help find a few herbs that may be beneficial for you!
As Always Thanks for Reading!