On the Dr. Oz Show, Dr. Oz highlights 4 types of vitamins specifically for the health of women over the age of 45 to help maintain optimal health. Vitamins are essential for keeping our body and its body systems operating at maximum efficiency and to ensure proper health of the cells. When we get older we tend to lose a percentage of absorption and synthesis of vitamins that we get from food and therefore it becomes important to supplement with vitamins. Listed below are 4 types of vitamins that are essential for proper health for women over the age of 35.
What does Dr. Oz Say about Vitamins?
Dr. Oz says while it can be very confusing to know what vitamins you should be taking and the exact time of day to take them, but he has a cheat sheet with four that you must start adding to your diet on a daily basis.
Multivitamin:
Buy it here!

Dr. Oz says that you only need to take a Multivitamin that provides 100% of the DRV for each vitamin, not 200% because more is not better. Dr. Oz says that Multivitamins are pretty straightforward and pretty important to add to our diet because 90% of people simply don't get the vitamins they need from the foods they eat alone. He says this is especially true with women because we are so busy taking care of everyone else and often forget to eat or don't eat what we need.
What Ingredients Should Be In Multivitamins:

Vitamin A
B Vitamins
Vitamin C
Vitamin D
Vitamin E
Calcium with Magnesium:
Calcium is important for your bones, but as you get older your bones weaken more rapidly, making it important for your body, especially in women over the age of 35.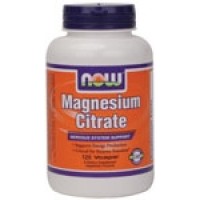 Dr. Oz says it is very hard to get enough calcium in your diet alone, so he recommends a supplement with Magnesium. The Magnesium helps to prevent discomfort when going to the bathroom or feeling bound up or constipated.
Vegetarian Omega 3s:
Omega 3 Fats come in many different forms and are essential to take once you reach the age of 35 because they reduce stress & improve memory. They are most often found in foods like fish, but we simply don't get enough fish in our diet or we eat fish that doesn't have Omega 3s naturally. Dr. Oz says to be certain you buy Omega 3s in a dark-colored bottle to prevent light from penetrating and destroying the vitamins on the inside. DHA Omega 3s are similar to Fish Oils, but they are vegetarian so they don't have the fish taste.
Best Time of Day to Take Vitamins:

Breakfast:

Take ½ Multivitamin
Take Omega – 3s (600 mg DHA)
2 Hours After Breakfast

Take Calcium (600 mg) and Magnesium (400 mg)
Dinner

Take other ½ Multivitamin
Dr Oz Multivitamins for Women 35 & Over


The key, according to Dr. Oz, is to get 100% of the daily recommended value of each vitamin, not the 200% that a lot of multivitamins have because more is not always better and it can actually turn against you. He also explains the importance of taking ½ in the morning and half at night, so the vitamins are always in your body.