On the Dr.Oz Show on April 26th, 2012 he is talking about the 5 fastest fat burners available for your problem areas. During this show, learn how to melt your fat from all your problem areas in just one week! We'll show you the tips and tricks to set your fat on fire and help you lose weight fast. Plus, the new miracle pill that burns your fat, instantly!
Dr. Oz on Fat Burning for Your Biggest Problem Areas
For years, many have thought that one type of diet could help everyone maintain a healthy body weight. Dr. oz says that thinking has changed based on the latest diet research showing how different body types require different diets to lose weight in targeted areas, such as the arms, belly, thighs or butt.
Dr. Oz Fastest Fat Busters
1) Dr. Oz For Fat Loss in For the Belly: 1,000mg GLA
Directions: Take 1,000mg GLA before each meal for 1 week
2) Dr. Oz For Fat Loss in the Butt: Chitosan
3) Dr. Oz For Fat Loss in the Arms: Parsely Tea
4) Dr. Oz For Fat Burning for the Thighs: Calcium Pyruvate
5) Dr. Oz Fat-burning Formula for All-Over Body: Green Coffee Bean Extract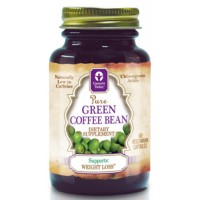 All the products are also available in stacks for easier use. If you have any questions, don't hesitate to call us!