What are Amino Acids for Energy as seen on the Dr Oz Show?
G – Glycine – Glycine helps build muscle and allows you to store more energy and promotes better sleep.
O – Ornithine – Ornithine contributes energy to the body.
A – Arginine – Arginine helps you build up energy because it regulates your blood pressure so your heart doesn't have to work so hard. It also might help metabolize fat, which is always a good thing.
L – Lysine – Lysine turns fatty foods you eat into energy.
Amino acids are nitrogen-containing molecules utilized by your cells to form proteins and other important compounds. Only 20 amino acids are necessary to manufacture the hundreds of thousands of enzymes, structural proteins, antibodies and hormones in your body, even though each of these molecules possesses its own unique amino acid sequence. According to experts at the University of Arizona, your body has the capacity to synthesize 10 of the amino acids you need for optimal health, but the other 10 must be acquired from dietary sources.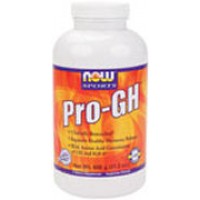 Serving Size 1 Level Scoop (18 g)
Servings Per Container 34

Calories 35
Total Carbohydrate 9 g 3%*
Sugars 8 g
L-Arginine 1.5 g
L-Ornithine (from L-Ornithine HCl) 1.5 g
L-Lysine (from L-Lysine HCl) 500 mg
L-Glutamine 2.0 g
Glycine 2.0 g
GABA (Gamma Aminobutyric Acid) 500 mg
Organic Stevia Extract (Stevia rebaudiana) (Leaf) 75 mg
Dr Oz Recommends Amino Acid Supplement for increased Growth Hormone
Dr. Oz says taking an amino acid with lycine, ornithine, arginine, and glycine is key to rebuilding your growth hormones.
This also means getting back the same energy you had when you were younger as well. There are four important amino acids that Doctor Oz would like you get into your diet every single day and the best part is that they can all be found in one single pill.
What are the Amino Acid Side Effects seen on Dr Oz
There are currently no side effects attributed to Amino Acids, however as with any new supplement regimen please refer to your Doctor before beginning.
Where to Buy Dr Oz Amino Acids
We currently carry many Amino Acid Supplements but we recommend...