Dr Oz Bob Harper's Jumpstart To Skinny
In a recent episode of the Dr Oz Show Biggest Loser trainer Bob Harper and author of the book Jumpstart to Skinny. Bob offers his top tips, tricks and supplement recommendations.
Bob Harper Biggest Loser Tips
Harper and Dr Oz both get many questions from women about what are some of the first effective steps to take to begin a weight-loss regimen. Whether you're rushing o lose weight before your wedding or merely trying to get on a healthier regimen. Bob Harpers Jumpstart to Skinny tips are effective for just about everyone!
Drinking Coffee Daily
Not only will a quality blend of Coffee give you energy and a metabolism burst but coffee has been linked to increased longevity and healthier lifestyles.
Take a fish oil supplement
Take 1,000 milligrams before every meal. Bob Harper tells us that Omega 3 EPA & DHA fish oils help reduce inflammation, which can cause soreness after a workout. Not to mention offering a whole host other benefits including healthy lipid profile, healthier skin, organ and even mental function.
Meal portions
40% carbs, 40% protein, 20% fat. Bob says to look at your food as medicine, so it is important to follow his portion guidelines because they will leave you feeling satisfied throughout the day.
Where to Find Bob Harper's Jumpstart to Skinny Recommendations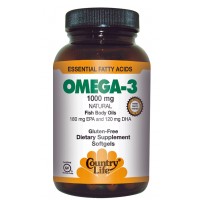 Country Life Omega-3 Fish Oil 1000mg 200 Softgels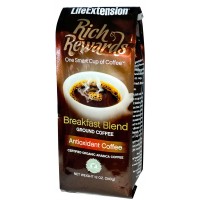 Life Extension Rich Rewards Breakfast Blend Ground Coffee 12 Oz