Dr Oz Chia Seed Exfoliating Scrub
Recently Dr Oz shared another money saving tid-bit. We can make an effective exfoliating face scrub from natural ingredients that can save us a ton of money over the exfoliating products and are just as effective!
By buying the following items in bulk you can save a lot of money and yield a lot more than a month or two supply.
It only takes 3 Ingredients!
1/2 cup Coconut Oil
1 tbsp Lemon Juice
2 tbsp Chia Seeds
Directions
Mix the ingredients together before applying to a damp face. Allow the mixture to set for two minutes before using a wet washcloth to remove. Splash cold water on your face when you've finished.
Chia Seed Face Scrub Products
Jarrow Formulas Extra Virgin Coconut Oil 16oz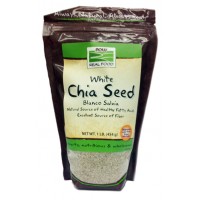 Now Foods Whole White Chia Seeds 1 Lb