Dr Oz Oz Chicoric Acid for Stress
Dr Oz and Eva Selhub recently recommended the benefits of supplementing with Chicoric Acid. A good source of this anti-stress promoting ingredient is Dandelion Root Extract added to water!
Find Chicoric Acid & the recommended Dandelion Rood Extract Here!
What is Chicoric Acid
An antioxidant found in basil, deep green lettuce, chicory root and Dandelion as well as one of the main compounds found in Echinacea.
Dr Oz Chicoric Acid Anti Stress Anti-oxidant
Studies have shown that chicoric acid can help protect against pain, inflammation, oxidation, diabetes, Alzheimer's & liver disease. If those weren't enough new research indicates that it has beneficial effects on depression as well by increasing the amount of 'feel good' neurotransmitters (dopamine & serotonin) while simultaneously lowering stress hormone like cortisol.
What does this mean?
Chicoric Acid Benefits
Antioxidant
May Regulate Blood Sugar Levels
May Prevent Certain Types of Cancer
Decrease Stress Hormone Cortisol
Increase Neurotransmitters
Reduce Pain & Inflammation
Dr Oz Chicoric Acid Dandelion Root Dosage Directions
Take up to 30 drops in water per day to get the benefits of Chicoric Acid.
Where to Buy Dandelion Root Extract with Chicoric Acid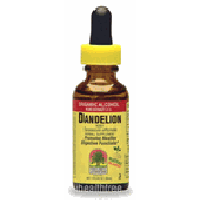 Nature's Answer Dandelion Root Liquid Extract