Dr Oz Corydalis/Chinese Poppy Natural Painkiller
If you have chronic pain then Dr Oz has the perfect pain killing solution. Dr Oz recommends using Corydalis also known as Chinese Poppy which is a natural painkiller. This natural painkiller has been used for centuries to treat pain and help when your in a chronic episode.
Type of Pain This Cures
Dr Daniel Hsu alongside Dr Oz talked about the types of pain Corydalis can naturally occur on The Doctor Oz Show Today. These types of pain include:
Chronic Pain
Back Pain
Spine Pain
Menstrual Cramps
Something to be mindful of is if you are a pregnant women or someone with an irregular heart beat you should avoid taking Chinese Poppy. Always speak to your doctor before starting any self medication.
Suggested Usage
Take 3 to 9 grams a day depending on the pain level. Or if your taking capsules, take 6 capsules 2 to 3 times a day.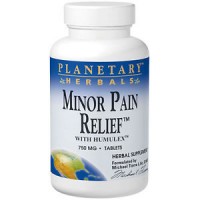 Thanks for Reading!
By Vince Malfeo