On today's Dr. Oz Show, Dr. Oz discusses how a simple product can not only help you lose weight but lower your blood sugar as well. This simple solution will have you looking and feeling healthy by just adding it to your diet. What is this blood sugar balancing and weight loss supplement extraordinaire? Cinnamon Extract!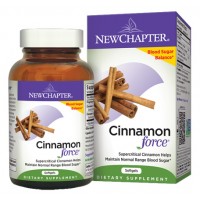 What is Cinnamon Extract?
Cinnamon is best known as a spice that is used on baked goods, desserts, drinks and many more food related items. But extracts from the bark of the cinnamon tree have also been used traditionally as medicine throughout the world.
Why Should I Supplement my Diet with Cinnamon Extract?
Adding Cinnamon to your diet can have a wide range if benefits such as reducing your cholesterol, balancing your blood sugar, and even impacts healthy weight loss!
What Does Dr. Oz Say About Cinnamon Extract?
Dr. Oz discusses how supplementing with Cinnamon can lead to losing weight and managing your blood sugar. He explains on how Recent studies show consuming as little as a half teaspoon of cinnamon a day can reduce blood sugar levels by up to 29%, while also lowering triglyceride and cholesterol levels to reduce your risk of heart attack and stroke.
How Much Cinnamon Extract Do I need in my Diet?
Some recommend 1/2 to 1 teaspoon (2-4 grams) of powder a day. Some studies have used between 1 gram and 6 grams of cinnamon.
Where Can I Find Cinnamon Extract?
We have New Chapter's Cinnamon Force for only $14.99 right here!