On the Dr. Oz Show, Dr. Oz and his guest StevenTyler talk about a remedy that involves a very healthy supplement that many people use in cooking. Chapped lips can be very painful and having a proper lip balm or chapstick can help alleviate discomfort and support healthy lips. What is that chapped lips remedy? Coconut Oil!
What is Coconut Oil?
Coconut oil is an edible oil extracted from the kernel or meat of matured coconuts harvested from the coconut palm. This oil contains essential elements called medium chained triglycerides to improve overall health.
Why is Coconut Oil a Remedy for Chapped Lips?
The lack of hydration in the skin specifically in the lips leaves the tissue dry resulting in cracks and eventaully sores. Coconut Oil contains healthy fats that help mositurize the skin and return it to optimal health.
What Does Dr. Oz say about Coconut Oil?
Dr Oz said that the natural products like Coconut Oil work very well as Lip Moisturizers it smells and doesn't affect the production of new skin growth. Another nice thing about Coconut Oil is that it is a solid at room temperature, but easily "melts" into your skin when you apply it.
Where Can I Purchase Coconut Oil?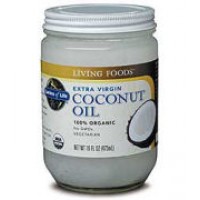 We carry Coconut Oil right here for only $9.99!