On a recent Dr. Oz Show, Dr. Oz and his guest Tim Ferriss discuss how a herbal remedy can aid in improving energy levels as well as the circulatory system. This herbal extract has been used for ages to treat various defects and illnesses and has shown to be effective in maintaining a healthy body. What is that aged herbal remedy? Dandelion Root!
What is Dandelion Root?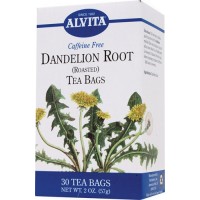 Dandelion root is one of the best herbal diuretics to release the toxins is your circulatory system and released through the urinary system.Dandelion root is a mild chloretic, that is, an agent for stimulating the release of bile from the liver into the gallbladder. Dandelion root is used to support treatment of a variety of liver and gallbladder disorders, especially the incomplete digestion of fats.
What Does Dr. Oz say about Dandelion Root?
Dr. Oz and Tim Ferriss say that Dandelion Root not only gives you more energy, but it also helps to relieve bloating by getting rid of excess water from your body. Supplementing with this herbal remedy can provide various benefits that can lead to a healthier lifestyle.
Where Can I find Dandelion Root?
We carry Dandelion Root tea which contains the roasted Dandelion Root for only $7.99 right here!