Dr Oz Dandelion Tea Natural Diuretic
Dr Oz reccomends drinking Dandelion Tea as a natural diuretic. Dr Oz actually suggests drinking a cup of Dandelion Tea in the evening time so when you wake up the next day you feel a little bit thinner. Not only is dandelion tea delicious, it's a very good natural diuretic. Dandelion itself is an herb that people use to make medicine.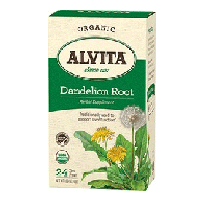 You can buy Alvita Dandelion Root Tea Organic 24 Bags Right Here. Dandelion works to help purify your blood and naturally is a diuretic.
Thanks for Reading!