On today's Dr. Oz Show, Dr. Oz talked about something that all of us get every once in awhile...bloating. It's something we don't like, especially after a big meal. So what does Dr. Oz recommend in this case? A special seed...specifically fennel seeds.
What are Fennel Seeds?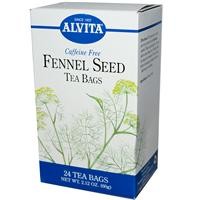 Fennel seeds are a natural carminative, which means they help eliminate gas and bloating. There are few different ways you can eat/drink fennel seeds. Chew on a spoonful of seeds after you've eaten a big meal. Keep a small bowl at home and take some with you in a pill case or baggie for when you're on the go. You can even drink them in tea form.
Where to buy Fennel Seeds?
At Best Price Nutrition, we sell Fennel Seeds in tea form. This is an easy way to get them, especially for those that don't like the dry taste of raw fennel seeds. You can purchase 24 tea bags for only $4.99!