On today's Dr. Oz Show, Dr. Oz talked about the newest breakthrough in weight loss. This new supplement is called Garcinia Cambogia, also called HCA...which is much easier to say!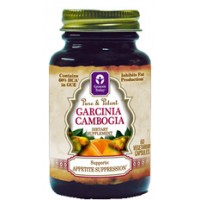 "With no other changes, you may lose 2-4 pounds within one month." - Dr. Oz
So What is Garcinia Cambogia?
This is a natural extract from a plant that's native to Indonesia. Garcinia Cambogia in it's whole form, is a small, pumpkin-shaped fruit, sometimes called tamarind. Supposely Dr. Oz says that this extract can help you burn more fat much more quickly.
What does Garcinia Cambogia do for Fat Loss?
Dr. Oz says that this ingredient can help make meals more filling. You would take it with meals to get this effect. The natural extract of Garcinia Cambogia is called hydroxycitric acid (HCA).
Researchers claim that it can increase your weight loss by 2-3x over dieting alone! And one great thing is that it's very inexpensive!
With no other changes to your diet, you may lose 2-4 pounds within one month.
What does Garcinia Cambogia for Cholesterol?
It can decrease total cholesterol
Decrease in the LDL, or bad cholesterol
Increase in HDL, or good cholesterol
Improvement in insulin resistance
Directions / Dosage
Dr. Oz recommends taking 500mg-1000mg per meal and not to exceed over 3000mg per day.
Where Can I Buy Garcinia Cambogia?
Best Price Nutritions sells HCA (Garcinia Cambogia) in a 60ct bottle with a 500mg dose for just $11.99!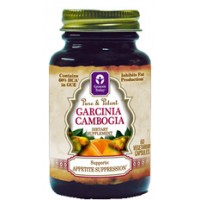 Is It Safe? / Does it have any Side Effects?
It's been used for years with no issues at all. Dr. Oz doesn't recommend this product is your are breastfeeding or pregnant. Also, if you are a diabetic, Dr. Oz says to talk to your doctor first and it could effect your bloog sugar levels. Also, if you are on a statin, he recommends speaking with your doctor. And lastly, if you have Alzheimer's disease or other forms of dementia you shouldn't take it as it can make it worse.