On a recent Dr. Oz Show, Dr. Oz Discussed how a certain supplement can have a dramatic effect on the way your body loses fat. This natural extract can have suprising health benefits as well as weight management properties. So if you are looking to burn fat quicker and maintain a healhy disposition keeping you strong and healthy then Garcinia Cambogia right for you!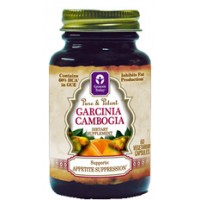 What is Garcinia Cambogia?
Garcinia Cambogia also known has HCA is a natural plant extract that resembles a small pumpkin from India that has a vast number of health benefits one being weight reduction. Garcinia Cambogia with Potassium contains Hydroxy Citric Acid which inhibits carbohydrates being turned into fat. The more HCA you have in your diet the less your body will transfer carbs into fat in your body.
Garcinia Cambogia:
With the addition of Garcinia Cambogia HCA also enables the body to safely regulate the balance of water in your body. Your body naturally holds water due to a number of reasons but when water rentention becomes unecessary you can become bloated. Garcinia Cambogia with Potassium will help the body remove the excess water removing the bloat from under your skin and fat cells and possibly dropping unnecessary water weight.
How Much Garcinia Cambogiashould I take?
Dr. Oz recommends a dosage betweren 500 – 1,000 MG before each meal, no more than 3,000 total per day, unless you clear a higher amount with her doctor.
Where can I Find Garcinia Cambogia with Potassium?