On today's Dr. Oz Show, Dr. Oz talked about some natural alternatives to prescription medications. These natural alternatives usually have much less side effects than prescription drugs, which is a good thing. One problem many people have it for sleep. Dr. Oz's recommendation is Glycine Powder.
What is this Glycine Powder Dr. Oz Talked About Today?
A study just released shows that taking sleep medications can increase your chances of death 3 times! That is terrible. Next time you have trouble sleeping, skip the prescription meds and take the all natural remedy, Glycine Powder. It can help fight insomnia. This is a calming amino acid that can be seen in meats like beef and chicken. Taking this can help change your sleep patterns and promote restful sleep.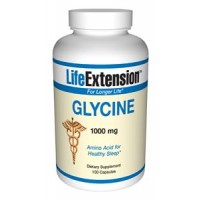 Glycine Powder Dosage / Directions
Dr. Oz recommends that you take 3 grams per night. You can find them in powder or capsule forms.
Where to buy Glycine Powder?
We have both the capsule and powder forms. You can purchase the capsule for for $9.00, which gives you 1 gram capsules. You would take 3. Or you can take the powder form (300 grams total), which is $13.50.