Dr. Oz brought on the regular guest, Pina Logiudice, ND to tell you about the best supplements for some very common beauty problems that plaque us all! (me included!) One of those big issues was wrinkles. Everyone gets them, nobody wants them. What can we do to hide and prevent them from appearing?
What is GTF Chromium?
GTF stands for glucose tolerance factor, a complex molecule that has the mineral chromium. GTF chromium is found naturally in the body and works by making insulin more efficient. Insulin is a hormone that helps sugar move into the cells from the blood stream. GTF chromium helps insulin work its best and may aide in fighting wrinkles by controlling blood sugar.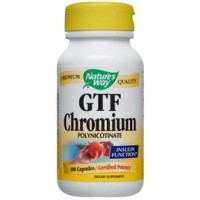 How Aging Can Make You "Crusty"
Blood sugar in the body can damage body tissues and contribute to aging. Blood sugar crystals are involved in glycation reactions: glycation reactions are basically reactions where the sugar melds with protein in our body tissues (like in blood vessels, for example) and breaks them down. This reaction creates Advanced Glycation Endproducts (aptly called "AGES") and is a major player in the aging of our tissues – and ages your body the way bread gets crusty. The more AGES you have, the more you get "crusty" and age.
How can GTF Chromium Help with Wrinkles?
GTF chromium helps control the sugar spikes that can damage the vessels that keep your skin looking young and vital. GTF chromium is naturally found in the food Brewers yeast. An optimal dose of GTF chromium is 500mcg (micrograms) once or twice a day. As a side note, more women tend to stop smoking when they learn smoking greatly increase wrinkles.
What is Dr. Oz's Recommendation?
An optimal dose of GTF chromium is 500mcg (micrograms) once or twice a day.
What Supplement Available Has GTF Chromium?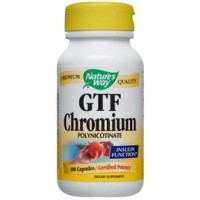 GTF Chromium is our top selling supplement GTF Chromium supplement. It supplies 200mcg per serving. Just take 2-2.5 servings per day and you meet Dr. Oz's recommendation. This bottle supplies 100 caps and should last you between 20 and 30 days...
This product was talked about on The TV Doctor Show to help lower blood pressure, heal inflammation and lose weight. This Chromium Polynicotinate provides 200mcg per capsule, just as TV Show Doctor recommended per day. Taking 1 capsule per day this bottle will last you 100 days. It is also Niacin bound as recommended.
TV Doctor on Diabetic and Pre-Diabetic Visitors

If you are diabetic or pre-diabetic, The TV Doctor recommended that you talk to your doctor. Ask your doctor if he/she has heard of the link between taking Chromium and the benefits to your insulin and blood sugar levels.

What is Chromium Polynicotinate?

It is thought to support insulin production, and may also help stabilize blood sugar levels. Chromium can be found in foods such as meats, whole grains, fruits, vegetables and spices, but its concentration in these foods is significantly affected by manufacturing and processing. Chromium is also available in supplement form, as chromium chloride, chromium picolinate and chromium polynicotinate.
Why Choose Nature's Way Chromium Polynicotinate

GTF is a cofactor for insulin in the regulation of blood sugar, which is necessary for proper metabolism.