On today's Dr. Oz show, Dr. Oz talked about a few supplements that can help speed up your metabolism. One of these supplements was Guggul.
Dr. Oz on Guggul Supplements
Slow digestion. Dr. Oz says to take 150 mg of Guggul herbal supplements with your meals. This increases your metabolism to help melt off fat. Also, exercise is a must for this body type.
Andrea, an audience member, told Doctor Oz that she believed she had the Kapha body type. She didn't like her body type because she was frustrated by her wider shoulders and hips. She told Dr Oz that she tends to have poor circulation so therefore would be using the silk gloves to help get her circulation moving. (Don't forget the exercise, too!)
Where Can You Buy Guggul Supplements by Body Type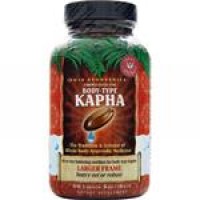 Why Irwin Naturals Ayurvedics with 150mg of Guggul?
• 100% pure synthetic E and Z Guggulsterones and a special dark brown Guggul Extract
• Optimizes Basal Metabolic Rate
• Decreases number and size of skin blemishes
• Positive effects on blood lipids
• Increases fat loss
• Optimizes thyroid gland function