Dr Oz Matcha Tea for Stress Relief
Dr Oz recommends Matcha Tea for stress relief along with a bunch of other health benefits. Dr Oz recently had Chris Kilham on the doctor oz show and Chris is a big believer in Matcha Tea to reduce anxiety. Matcha Tea is often referred to as the "Champagne" of green teas.
Matcha Tea Health Benefits
Matcha Tea is known for its multiple health benefits like:
Fighting Off Cancer
Burning Fat
Rich in Antioxidants
Metabolism Booster
Calms and Relaxes you
If you are looking for an energy boosting, calorie burning machine then consider drinking some matcha tea. It's no wonder that Dr Oz and Chris Kilham recommend this amazing green tea.
Matcha Tea Powder - Reduce Stress
Matcha Tea fights off diseases by enhancing your immune system and reduces the risk of cardiovascular problems. Matcha tea will also help fight off anxiety and help your stress levels go down.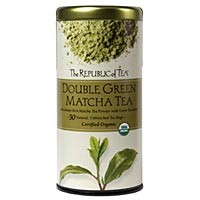 The best way to take Matcha Tea, is well, TEA! You can just drink the delicious Matcha Tea and you can buy it right here!
Thanks for Reading!
By Vince Malfeo