Dr Oz Mulberry Berries
Dr Oz recommends Mulberry Berries on an episode of the Doctor Oz Show which aired recently. Mulberry Berries will actual help you control your blood sugar and also aid in weight loss. Sun-Dried White Mulberry Berries are also a great snack to help control your cravings and keep you from binge eating.
Dr Oz reveals that the White Mulberry is rich in antioxidants, high in fiber, and also carries some protein in it. It is a powerful superfood that helps fight off heart disease and helps control your cholesterol levels. The benefits of Mulberry are just astronomical.
Dr Oz Benefits of Mulberry Berries
There are tons of benefits of this superfood according to Doctor Oz including:
Antioxidant Rich
Prevention of Diabetes
Maintains a Healthy Level of Cholesterol
Fights off Heart Disease
Weight Loss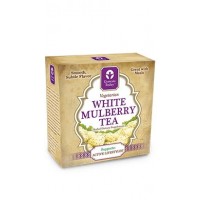 Mulberry White Berries are also an excellent snack if you are craving something sweet and delicious but want to maintain a healthy lifestyle.
So What Exactly is a Mulberry Fruit?
The Turkish mulberry is considered a precious fruit for thousands of years due to their delicious taste and amazing healing powers. You can literally eat this tasty fruit right out of the bag or even substitute it for an alternative topping.
This Turkish Superfood is rich in vitamins and minerals including iron, vitamin c, fiber, and even protein. Heard of resveratrol? Resveratrol is present inside of the white mulberry and is known for anti-aging.
Dr Oz Mulberry Diabetes
Are you currently suffering from Diabetes or are Pre-Diabetic? Mulberry contains a compound called 1-deoxynojirimycin which is found in the Mulberry leaves. It has been shown to help block some of the absorption of sugar into the bloodstream. If you have Diabetes or is Diabetes is common in your family's history, you may want to give Mulberry Berries a try.
Different Forms of Mulberry
Right now there are 3 different forms of Mulberry that you are able to consume:
I suggest buying the "White Mulberry Tea" because it's so delicious and keeps your mind off of eating. It's also very good for you and the benefits will help you maintain a healthy lifestyle. If you are looking for that one thing to help kickstart your New Year's Resolutions, White Mulberry Tea is what you need to get!
If you have any questions about Mulberry Berries or want to further know the benefits please leave us a comment below or feel free to call us!
Thanks For Reading!
By Vince Malfeo