On the Dr. Oz Show, Dr. Oz discusses how supplementing with this omega 3 supplement can help improve healthy cholesterol levels resulting in a healthy heart. What is that essential heart health supplement? Krill Oil!
What is Krill Oil?
Krill oil is oil from a tiny, shrimp-like animal. Baleen whales, mantas, and whale sharks eat primarily krill. In Norwegian, the word "krill" means "whale food." People extract the oil from krill, place it in capsules, and use it for supplements for nutritional benefits.
What does Dr. Oz say about Krill Oil?
Dr. Oz said that while he loves Omega-3 fish oils, the fish do not provide Omega-3s. They actually eat the Omega-3, and so he suggests a supplement that could actually provide you with more Omega-3s. Krill oil contains quality Omega 3s which in some cases have been shown to have better absorption in the body. If you can get past the very fishy taste, krill oil can actually provide better benefits in terms of cholesterol health.
Krill Oil Benefits:
Krill oil absorbs better in the body
Krill oil is stronger
No burping with krill oil
Krill oil lowers cholesterol
How Much Krill Oil Should I take?
Dr. Oz recommends between 1-3 grams of Krill oil for maximum benefit and to increase good cholesterol levels.
Where Can I Purchase Krill Oil?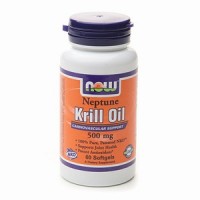 We carry Krill Oil right here for only $19.99!