On Today's Dr. Oz Show, Dr. Oz talks about supplements that are vital for people over the age of 35. When we hit a certain age the processes in our bodies slow down and the nutrients in our body start to decline due to slow or non-efficient processes. Dr. Oz discusses how these products can help you replenish your body of vital vitamins and nutrients so you can start feeling younger and healthier. So turn back the time on the health clock with these essential supplements for those who are 35 and older.
1) Multivitamin-Garden of Life Vitamin Code Women and Men
Garden of Life Vitamin Code Formula is a full spectrum multi-vitamin with RAW Food Derived Nutrients contributing an synergistic blend of vitamins and minerals for extraordinary health and vitality. You can Find Garden of Life Vitamin Code Women's here for only $28.78 and Garden of Life Vitamin's Code for Men here for only $28.78!
2) Calcium & Magnesium-(Solaray Calcium and Magnesium 1000mg/500mg 180 caps)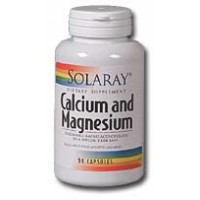 Solaray Calcium and Magnesium supplement is essential for the many functions of the body including cognitve and human growth functions. This Calcium and Magnesium sleep aid supplement supplies 1000mg of Calcium and 500mg of Magnesium per 4 capsules. Dr. Oz's recommendation is 600mg of calcium and 400mg of magnesium. You can find Solaray Calcium and Magnesium here for only $10.58!
3) Omega-3 with 600mg DHA (Vegan DHA)
Vegan DHA offers a wide range of benefits that include; cardiovascular health, promoting healthy devolpment of the brain, supports healthy eye function and is essential for cognitive function and memory! You can Find Minami Nutrition's Vegan DHA here for only 27.97!
4) 6mg of Lutein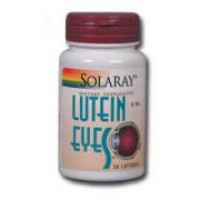 Soloray Lutein Eyes is essential for indiviudals 35 an older do to a wide array of benefits that inlcude; maintains healthy visual function, promotes eye health, supports visual function by protecting the mechanicsof the eye. You can find Solaray Lutein Eyes here for only $9.98!