Dr Oz Passion Flower Tea For Anxiety
Passion Flower has a long history of traditional use in cultures all over South America, the main compound Chrysin has been found to be beneficial at combating fatigue as well as reducing the effects of stress while also promoting proper sleep patterns. Dr Oz Recommends drinking Passion Flower Tea rich in Chrysin to alleviate stress and obsessive thoughts.
We carry Republic of Tea Get Relaxed!
How Does Passion Flower Tea Work
Passion Flower has a flavone called Chrysin which has been found to possess beneficial effects on stress and anxiety; while helping to reduce obsessive thoughts.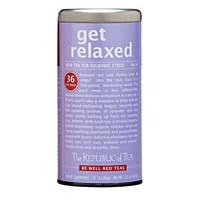 How to take Passion Flower or Chrysin
Available in both Supplement Form, the most popular way to get the benefits of Chrysin & Passion Flower is to drink it in tea form.
We carry Republic of Tea Get Relaxed