On the Dr. Oz Show, Dr. Oz discusses prebiotics and probiotics and how they are essential to maintaining good digestive health and good overall health. Dr. Oz and his guest Dr. Junger recommended an easy way to introduce healthy bacteria into the stomach for optimal health.
What are Prebiotics and Probiotics?
Prebiotics-are non-digestible food ingredients that help stimulate the growth of bacteria in the digestive system that help promote good digestive health
Probiotics-are bacteria that help maintain the natural balance of organisms (microflora) in the intestines camera. The normal human digestive tract contains about 400 types of probiotic bacteria that reduce the growth of harmful bacteria and promote a healthy digestive system.
What Does Dr. Oz and Dr. Junger say about Bacteria?
Dr. Alejandro Junger says a healthy person has more bacteria in their gut than cells in their body and that begins with the intestinal flora. Adding supplements and foods that contain healthy bacteria is essential for optimal health of the intestines leading to additional health benefits.
Dr. Oz's Prebiotic Shake:
His 3-Day Jump Start Cleanse will improve the health of your gut and give you back the energy you have been lacking for so long.
Morning: A prebiotic shake followed by a probiotic supplement. Dr. Junger says the prebiotic shake is filled with the things that feed the good bacteria in your gut to help them thrive.
10 ounces almond milk
1/2 cup blueberries
1 medium banana
1 handful of spinach
1 scoop plant-based protein powder
2 teaspoons apple cider vinegar
Apple Cider Vinegar: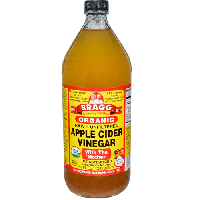 Looking for Apple Cider Vinegar to add to your Prebiotic Shake Purchase it here!