Dr Oz Pterostilbene Memory & Immune Enhancement
Dr Oz has been adamant about spreading awareness about the power of Pterostilbene for improving memory as we age! This antioxidant can also help boost our immune health! Healthy Mind & Body! Keep Reading for information!
Or Find 50mg Pterostilbene Here!
What is Pterostilbene
A rich derivative of the now famous Resveratrol, These antioxidants are found in primarily in blueberries & grapes. However it makes since to supplement with high quality extracts in order to reap the benefits.
What does Pterostilbene do?
It has been found that the derivative of resveratrol ptersostilbene was found in studies on patients in their 70s that it improved memory & prolonged cognitive decline! By also being a potent antioxidant it is extrememly beneficial and everyone can & will benefit from using pterostilbene!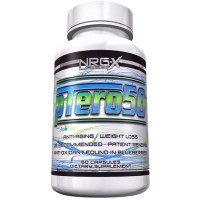 Pterostilbene Dosage
Dr Oz Reccomends taking anywhere from 50mg-150mg depending on bodyweight.
Where to Find Pterostilbene