We have been asked to get this product in stock, due to Dr. Oz talking about it. The product is Red Clover Tea. We are selling Red Clover Tea by Alvita, which is one of our most popular brands on tea.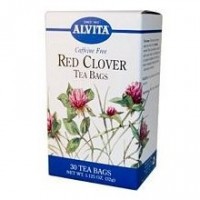 What Did Dr. Oz Say About Red Clover Tea?
Red clover meal- This meal contains very little fat and more carbs and protein.
Pasta Primavera:
- 2 C Red Clover Tea
-I C whole wheat pasta
- 2/3 C cooked chicken strips
-2 C veggies
-1 can of tomatoes
- ½ C edamame.
The secret is the red clover tea. Have 2 cups of tea with the pasta dinner to help regulate estrogen. For best fat busting results, have this meal once a day for 5 days.