On a recent show Dr. Oz talked about a a way to reduce stress simply by taking a certain supplment. What is that supplement you ask? Relora!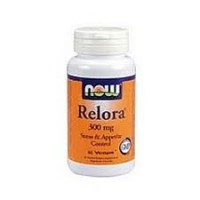 What is Relora?
Relora is supplement made from the extracts of two plants used for thousands of years by Chinese herbalists to promote relaxation.Relora is a safe, non-sedating formula that can help to alleviate symptoms associated with stress such as nervous tension, irritability, concentration difficulties and occasional sleeplessness.
Relora Side Effects:
Positive Side Effects: Appetite Suppressant
Negative Side Effects: The most common side effect of Relora is drowsiness. Twenty percent of individuals in the Relora clinical trials experienced mild drowsiness, which usually dissipated within the first couple of days of supplementation.
Dosage/Directions:
This Relora supplement contains 300mg per capsule. According to Dr. Oz, take 1 capsule 3 times per day with meals. This bottle should last you 2-3. weeks.