On the Dr. Oz Show, Dr. Oz recommends a cream that will have you looking and feeling younger. Dr. Oz raves about how effective this cream is in turning back the clock and having you look 10 years younger! What is this magical fountain of youth cream? Retinol Cream!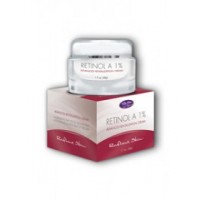 What is Retinol Cream and is this product right for me?
Retinol cream helps in stimulating the collagen which helps reduce wrinkles as well as the appearance of cellulite. Retinol is essentially the antioxidant vitamin A in its purest form. Because it has a small molecular structure, it easily penetrates into the top layer of the skin, moving down into the elastin and collagen layers.
What Does Dr. Oz Say about Retinol?
Dr. Oz said that Retinol A creams work well for your face, but you should use them for your legs too. especially for cellulite by stimulating collagen production. By making the collagen thicker, the fat cells get pushed back, which makes your cellulite less visible.
How Much Retinol Cream Do I need?
Dr. Oz says to look for a cream with at least .4% Retinol solution and apply it 1-3 times a day.
Where Can I Find Retinol Cream?
We have retinol cream for only $13.99 right here!