Dr Oz Rhodiola Supplement as Energy Booster
Dr Oz recommends taking a Rhodiola Supplement as an energy booster. Taking a rhodiola supplement actually helps lower your stress levels in your body. When your body is constantly stressed out, it wears you down substantially. The biggest effect from stress is what it does to your brain. It actually affects your mood which in turn destroys your energy levels.
Dr Oz Suggested Dosage:
Begin your day by taking a Rhodiola Supplement to help increase your energy.
Take 150 MG of Rhodiola with your breakfast meal.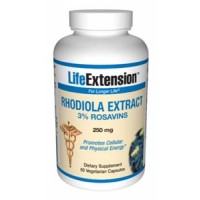 You can purchase Life Extension Rhodiola (Golden Root) 250 MG 60 Capsules Right Here.
Thanks for Reading!