On today's Dr. Oz show, Dr. Oz talked about foods, drinks and supplements for curvy girl's to help them lose weight. One area he focused on was the stomach. A big cause of weight gain in the stomach is cortisol and stress. What can help fight stress? Rhodiola.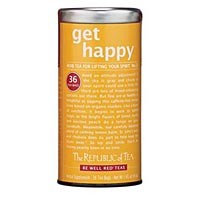 Dr. Oz Rhodiola Tea
Now you can take straight Rhodiola pills, but Dr. Oz talked about taking tea with Rhodiola. You won't find a Rhodiola Tea, but you will find tea with Rhodiola in it. Dr. Oz says that drinking tea with Rhodiola can help reduce the amount of cortisol in the body. This stress hormone is one of the causes of weight gain in the stomach.
How to Drink Rhodiola Tea?
Dr. Oz recommends drinking up to 4 cups of Rhodiola Tea per day during the summer to help with weight loss.
Where to Buy Rhodiola Tea?
Like I said before, you can't buy Rhodiola Tea, but you can buy tea with Rhodiola included. Our top selling tea with Rhodiola is called Get Happy Tea. It contains different herbs including Rhodiola Extract. Best thing, you can buy 36 bags for only $10.50.
Want Rhodiola, But Not the Tea?
Did you know you can buy Rhodiola in capsule form?
Buy 300mg capsules for just $18.99. Take one per day and it will last you one month!