Dr Oz Sea Buckthorn Supplement for Energy
Dr Oz recommended taking Sea Buckthorn to help with energy. Taking Sea Buckthorn as a Supplement can help increase energy and also reduce inflammation. Sea Buckthorn is a natural supplement that is also great for the skin and great for your health. If you are looking for a natural way to boost your energy levels, than Sea Buckthorn is the perfect solution for you!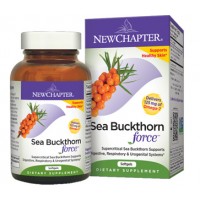 You can buy New Chapter Sea Buckthorn Force 30 Gels Right Here.
Thanks for Reading!