The great thing about television is the fact that we have so many different sources of great information that we can access by the change of a channel. Dr. Oz always has some great information to share with you guys and I'll help go over his latest diet information. Dr. Oz mentioned "The Super-Charged Hormone Diet" recently which included Holy Basil, Indole-3 Carbinol, and CLA (Conjugated Linoleic Acid).
Dr. Oz - The Supercharged Hormone Diet
Dr. Oz wants us all to get our hormones fixed and he comes up with some pretty good solutions for this. If just one of your hormones seems to be off-balanced, then it can affect your body in a negative way by making it much harder to get rid of unwanted body fat.
Dr. Natasha Turner is the expert doctor who actually came up with The Supercharged Hormone Diet and she claims that hormone control has everything to do with losing weight. Once you get your hormones situated, the fat on your body should start melting away.
Dr. Oz Holy Basil Supplement Melting Body Fat
Holy Basil is known to reduce Cortisol and help your body deal with stress. Holy Basil has been known for many years as a great stress reliever and some people take it daily! Ask anybody who takes Holy Basil and they swear by it. That's convincing enough for me!
You can now supercharge your own hormones by supplementing Holy Basil in your everyday life. It's a cheap, very effective supplement that will target certain areas of your body and help you lose fat.
Buy Holy Basil Supplement and Take 1 Gel Cap two times a day.
Dr. Oz Indole-3-Carbinol Supplement
Dr. Oz alongside Dr. Natasha Turner suggest taking Indole-3-Carbinol to help you get rid of fat. Indole-3-Carbinol actually is going to help you get rid of unwanted estrogen in your body. A way to tell if you have too much estrogen in your body is if you notice extra fat in your bottom region. This is a sign of toxic estrogen in your body according to Dr. Natasha Turner & Dr. Oz.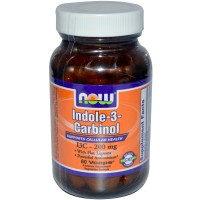 Indole-3-Carbinol Benefits:
Helps your liver break down Estrogen
Aids in weight loss
High Fiber diet recommended
Buy Indole-3-Carbinol Supplement Right Here.
Dr. Oz CLA (Conjugated Linoleic Acid) For Back Fat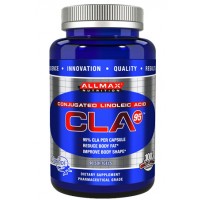 Dr. Oz recommends taking CLA if you want to get rid of back fat. Many women are embarrassed if they have back fat according to Dr. Natasha Turner and want to get rid of it as fast as possible. CLA will definitely help you get rid your back fat by taking control of your insulin hormones that control this process.
Now you want to make sure you Take 1,500 MG twice a day for 3 months to get the best results! Buy CLA Here!
Thanks For Reading, Please Share This!
By Vince Malfeo