On today's Dr. Oz Show (The Super Supplement Hour), it's all about the supplements baby! Today's show goes over the last year and finds Dr. Oz's favorite supplements. He will talk about weight loss supplements, supplements for health, and supplements for everything else. Now at this time, we don't know what supplements he will be talking about, we we have an idea about a few of them.
Dr. Oz Belly Blasting Supplements
1/ 7-Keto DHEA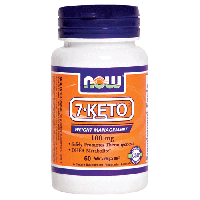 7-Keto® is a natural occuring metabolite of DHEA, providing the same benefits of DHEA, without its associated side effects. Because the body's production of DHEA declines with age, so does the production of 7-Keto®. Weight gain is a common sign of aging that often accompanies the decreased production of DHEA and its metabolites. Supplementation with NOW® 7-Keto® can safely promote thermogenesis, thereby supporting the maintenance of healthy body weight.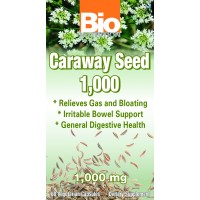 Caraway seeds have been used for centuries as an herbal beverage to relieve pain and discomfort associated with intestinal gas and bloating. Bio Nutrition uses the finest quality Caraway Seed powder in an easy to digest vegetarian capsule.
3/ Relora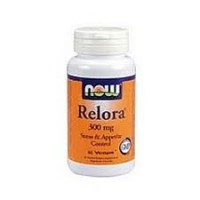 Chronic stress has been found to be a major contributing factor in overeating. NOW® Relora® is a safe, non-sedating formula that can help to alleviate symptoms associated with stress such as nervous tension, irritability, concentration difficulties and occasional sleeplessness. The relaxing effect of Relora® can thereby help to control appetite and prevent stress-related eating, aiding in weight control. NOW® Relora® is an all-natural proprietary blend of plant extracts from Magnolia officinalis and Phellodendron amurense that is not habit-forming.
4/ Forskolin
Coleus is the source of a unique substance known as forskolin. Forskolin helps naturally increase a signaling molecule in our bodies called cyclic adenosine monophosphate, or cAMP. In turn, cAMP supports blood vessel relaxation and healthy heart muscle contractions.
We even have a stack for them all, as they can all be taken together.
Dr. Oz Health Beauty Bargains
1/ Biotin
Strengthen Brittle Nails: Biotin
If your nails are splitting and peeling, a 2.5 mg supplement of the B vitamin biotin will help improve the strength of your nails.
2/ Primrose Oil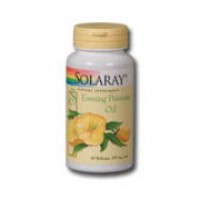 Fight Fine Lines and Wrinkles: Primrose Oil
Primrose oil contains a fat crucial in the development of healthy skin cells which helps tighten aging skin. Obtain the benefits by taking a 500 mg supplement twice a day or add 5 drops to a glass of water.
Solaray Black Currant Seed Oil is one of the world's most plentiful sources of gamma linolenic acid (GLA), and contains nearly twice as much GLA as evening primrose oil, measured as a percentage of total fat acid content. Solaray Black Currant Seed Oil also contains other important fatty acids such as alpha linolenic acid and stearidonic acid, which are not found in either evening primrose oil or borage oil. Solaray's Black Currant Seed Oil is squeezed from the seed by a process known as cold pressing. No solvents have been used in Solaray's Black Currant Seed Oil.
Dr. Oz Cancer Fighting Supplements

1/ IP-6

Time is precious. So when enhancing your deep immune health is your top priority, take action toward triumphant results with Cell Forte® IP-6 & Inositol. This special blend of IP-6 and inositol helps give you the power to prevail by delivering scientifically-studied, exceptional support for the most critical cells in your immune system.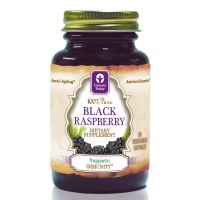 Genesis Today's 100% Pure Black Raspberry is a potent, nutrient-dense Superfood offering superior health benefits. Black Raspberries have an ORAC rating three times that of blueberries and are packed with Antioxidants, Anthocyanins Ellagic Acid.
3/ Vitamin D-3
Sunlight is the source of life on Earth, but we may not be aware of all the ways it benefits us. Our bodies manufacture vitamin D-3 when the skin is exposed to UV radiation from sunlight, but the ability to do so decreases as we age. Vitamin D-3 maintains healthy calcium and phosphorus levels in the body for strong bones; it increases muscle strength in older adults; and it also plays an active role in a healthy immune response. Vitamin D-3 (cholecalciferol) is the optimal form of vitamin D. It is the form of vitamin D that the body manufactures in sunlight, and the form most efficient for the body's needs.
Dr. Oz Anti Aging
1/ L-Carnosine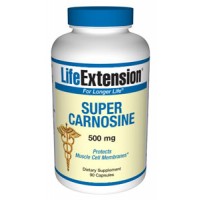 Carnosine is a multifunctional dipeptide made up of a chemical combination of the amino acids beta-alanine and L-histidine. It is found both in food and in the human body. Long-lived cells such as nerve cells (neurons) and muscle cells (myocytes) contain high levels of carnosine.28 Muscle levels of carnosine correlate with the maximum life spans of animals. Carnosine is a naturally occurring antioxidant that has been shown to be an anti-glycating agent.